**This post contains affiliate links and I will be compensated if you make a purchase after clicking on my links
Summer has begun and all I can think about is hitting the beach and working on my tan. This Fashion Friday we have 40% OFF merchandise to help you get beach ready.
Kimonos, sandals, swimsuit cover-ups and more for 40% OFF with the coupon code BEACHREADY.
Fashion Friday - 6/12/15 - Beach Ready Sale 40% OFF & FREE SHIPPING w/code BEACHREADY
.
The kimono is a big trend for summer 2015. It can be worn over a summer dress or over your swimming suit. We are offering it at our lowest price of the season $11.97 with the Fashion Friday
coupon code.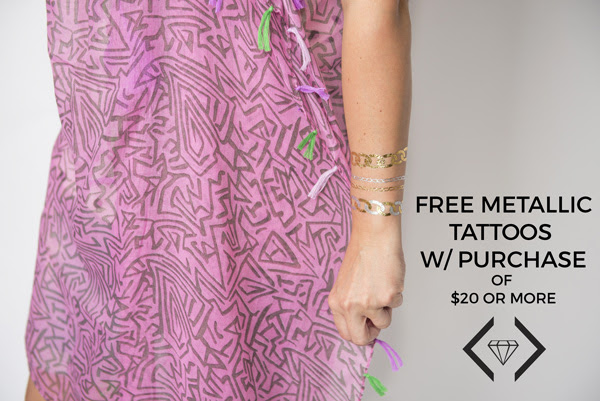 Additionally, if you spend $20.00 or more you will be offered 3 FREE sheets of metallic temporary tattoos- another huge trend for this summer season.
The metallic tattoo is a great way to accessorize at the beach, without wearing jewelry. This is limit 1 per customer/order only 1 set will be shipped with each order.
For under $30.00 you can get a kimono, a pair of sandals, and 3 sheets of tattoos. That's a deal sure to get you ready for summer.
Don't Forget to Vote For Me Today!