**This post contains affiliate links and I will be compensated if you enter this giveaway after clicking on my links
Welcome to the $200 Holiday Shopping Spree from Whole Mom Giveaway!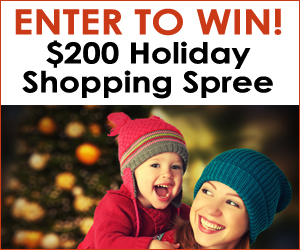 Love Giveaways? Check out my Giveaway Linky to find other giveaways to enter and to list your giveaways!
Don't Forget to Vote For Me Today!